1. Body Butter- sorry i dont have a picture, but it smells like coconut and does a wonderfull job, only for $2.99 ... BARGAIN!!!
2. My Venus razor ......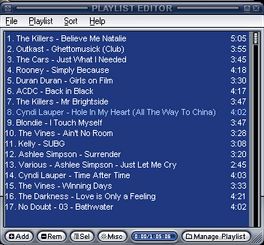 I have the pink one!! I hate to be hairy, that why i love my venus, i can not have any hair on my body except on my head!!
3. My Computer
Because:
it enables access to the internet .... lj,aim,msn,pictures of friends,celebritys and ALL MY MUISC and FILM CLIPSS!! Oh yeah my brother was playing the sims when i took this picture!!
4. My Friends
Kim and Sarah
kim, me and sarah
me and prue
me and prue ... again
5. Cooking Chocolate
Im weird i know but i find dark chocolate cooking chocolate better than real chocolate its self!!!
This wasnt a very good post, but i didnt have much time.... i will put more effort into my next one!! xoxox