1) My pillow... it was the first gift given to me when I moved here from Canada. i have had it ever since and have not slept with out it since.


front of the pillow case



Back.. and yea its the zebras ass.

2) my best friends... Ingrid and Cheri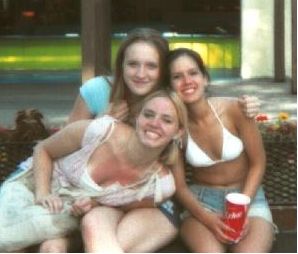 3)My bed, Its a water bed, must I say more.




4)my car... I love my GEO to death


It says "Handle with care its a geo."



Yep thats my baby!!!

5) My vibrator.
yea I'll keep that photo to myself... hehe it was up.. jane saw it but I dont really want to post that up.